We're excited to welcome two new partners to the party for the fourth annual Heavy Music Awards.
State-of-the-art live recording service AfterLive Music has signed up as sponsor of the Best Producer category, while industry-leading production firm Subfrantic will be supporting the Best International Breakthrough Band category.
The South London facility shared by both AfterLive Music and Subfrantic was the venue for all the live performances recorded for HMA20 – filmed by fellow HMA partners Moshhh. AfterLive Music offers a full live music and video production service, including multi-track audio recording, editing and mixing, while Subfrantic – established in 1993 – supplies high-end sound, lighting, staging and video equipment to the events industry.
AfterLive Music's Creative Director Adam Bonner said, "AfterLive Music is proud to support the 2020 Heavy Music Awards. It was clear from the outset that we share the same passion and drive for live music, high production values and providing artists of all levels with an opportunity to showcase themselves in the very best possible light. Despite Covid, this shared vision enabled us to make this year's awards something very special indeed. We can't wait for you all to see the results."
Subfrantic owner Steve Davies added, "Subfrantic is hugely proud to be associated with the Heavy Music Awards in 2020, and hosting them for filming some of their content in such a crazy year. We're just as proud to be sponsoring the Best International Breakthrough Band award and look forward to welcoming the winner to Subfrantic for a production rehearsal at some point in the future!"
You can watch performances from HMA20 here (Holding Absence, The Hunna, Wargam, Hawxx & Cold Bones) and Heart of a Coward's HMA20 performances here.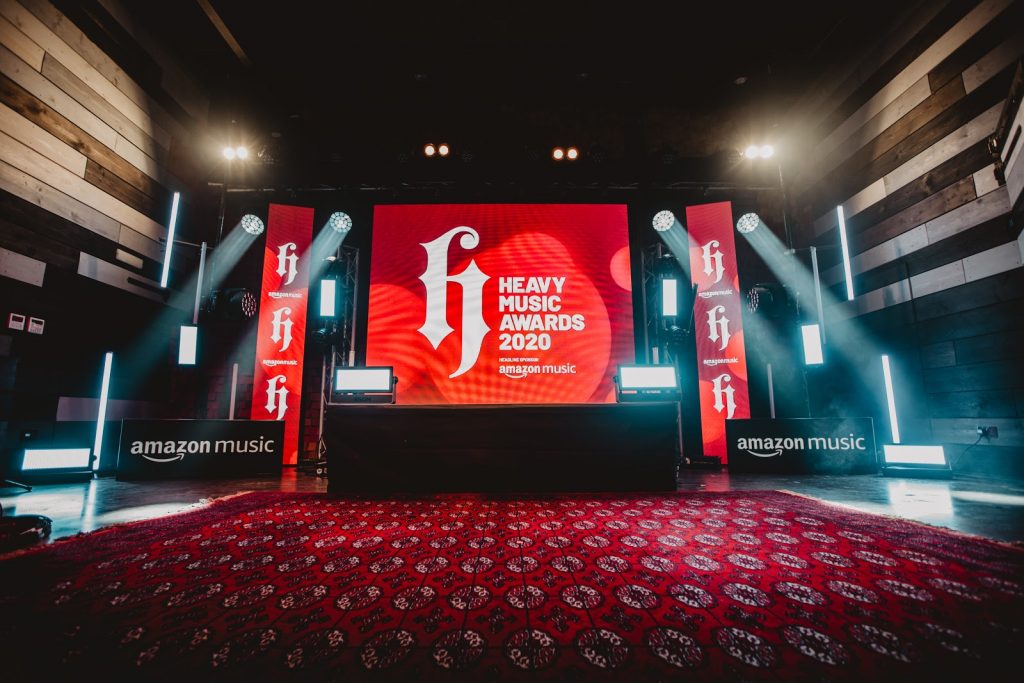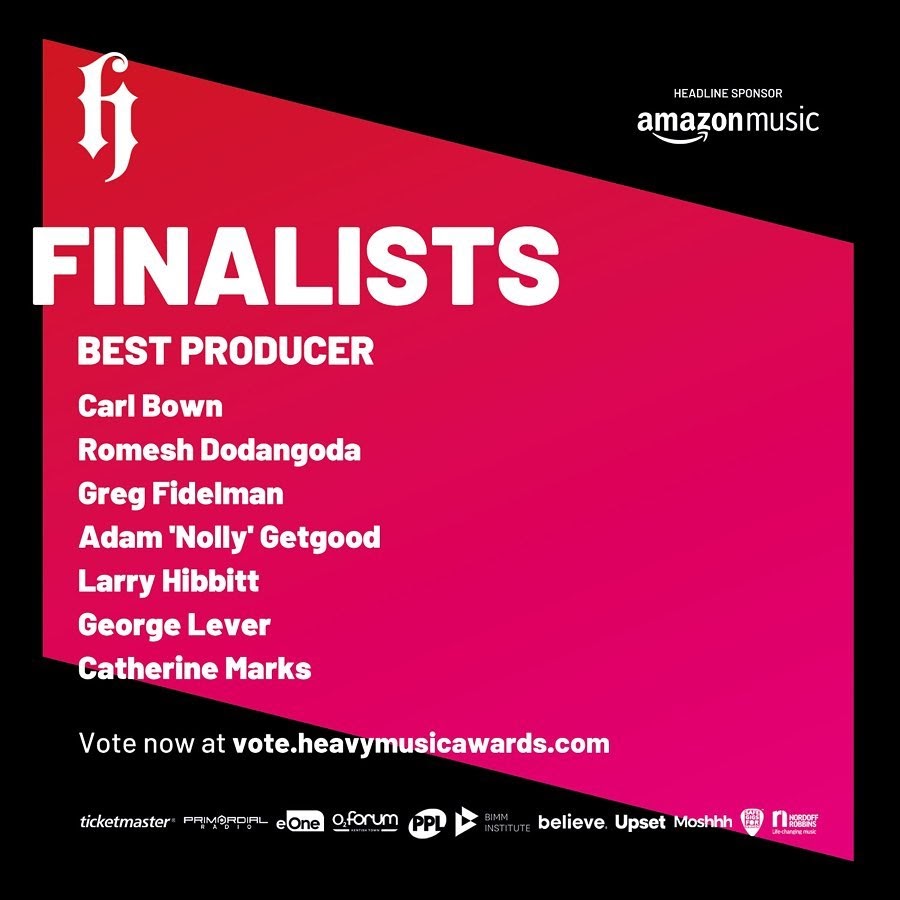 Photography: Tom Russell
Heavy Music Awards Artwork: Heavy Group Ltd.