AfterLive Music would like to congratulate Spiritbox on winning the award for Best International Breakthrough Band, presented by AfterLive Music at the Heavy Music Awards, 2021. The category finalists also included Dying Wish. END, Ghøstkid, Meet Me @ The Altar, Tallah and Yours Truly.
Unfortunately the band was unable to attend this year's awards as they are from Vancouver Island, Canada. However they did send the HMAs a filmed message which you can watch here. You can check out Spiritbox's music, videos and updates on https://spiritbox.com/.
Our working partners on this year's live event production and management, Lightwave Productions, sponsored the category for HMA21 Best UK Band which was won by the talented Bring Me the Horizon. They could not attend either and sent a filmed message to the HMAs which you can watch here. The category finalists included Bury Tomorrow, Creeper, Loathe, Neck Deep. Nova Twins and While She Sleeps.
BMTH were the only artists to walk away with two Heavy Music Awards, also taking home the HMA21 Best Album award for Post Human: Survival Horror presented by Amazon Music. The album reached No.1 in the UK album chart last year and features tracks with YungBlud, Nova Twins, BabyMetal and Amy Lee of Evanescence. Click on the link to listen to the album POST HUMAN: SURVIVAL HORROR on Amazon Music, where you will also find the official HMA21 playlist curated by the headline sponsors Amazon Music.
All of the winners were voted for by the public with the Heavy Music Awards receiving over one million votes for the 2021 Finalist artists and creators. There are ten award categories and the coveted 'H' – Awarded for exceptional positive contribution to the heavy music scene. Recipient announced at HMA21.
This year's fifth annual Heavy Music Awards took place on Thursday 2 September at the O2 Forum, Kentish Town, London. For more information on the HMAs visit https://www.heavymusicawards.com/ were you can also see previous awards winners.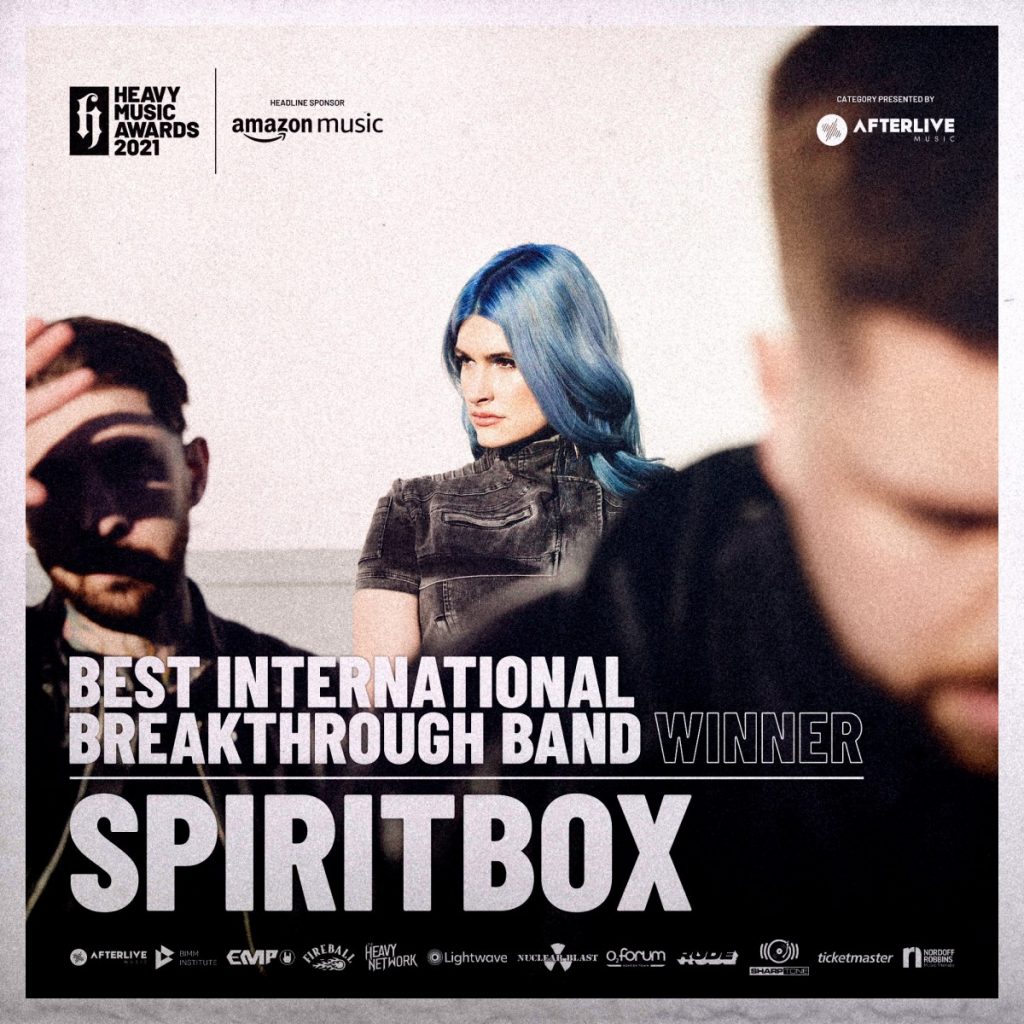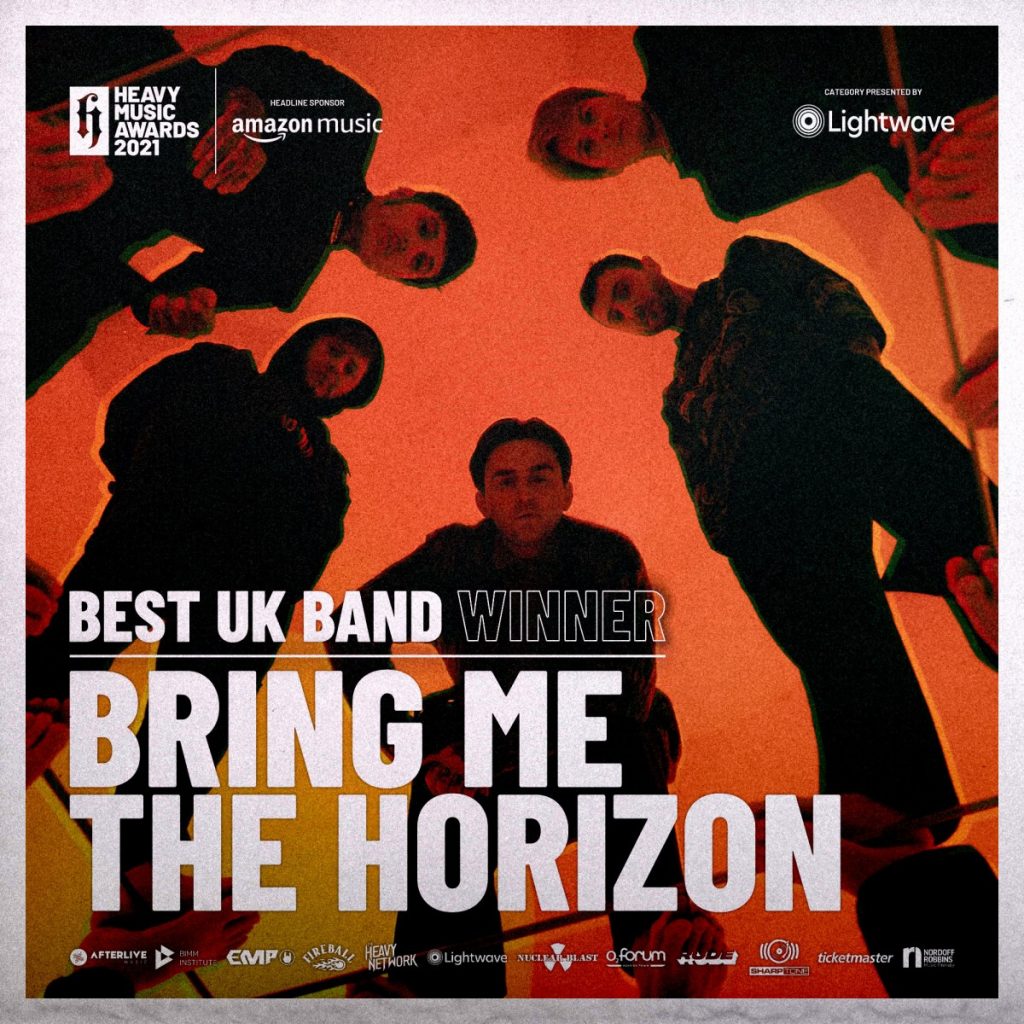 Heavy Music Awards Artwork: Heavy Group Ltd.
Photography: James North