AfterLive Music would like to congratulate BULLET FOR MY VALENTINE on winning the Heavy Music Awards 2022 – Best Production Category for their album 'Bullet For My Valentine', produced by CARL BOWN on Sunday 5th June at the O2 Kentish Town Forum, London. HMA22 guest artist presenter KELSEY CARTER presented the award along with the awesome NICK WARD (Vocalist) and JOE LUDLAM (Drummer) of Blue Eyed Giants on behalf of the AfterLive Music Team who were operating the awards show.
Music audio quality is something our team at AfterLive Music are extremely passionate about, so our sponsorship of this year's Best Production Category fits perfectly with our company ethos. It was great meeting the album producer CARL BOWN on the night too, who collected the Heavy Music Award on behalf of the band.
You can listen to the winning album 'Bullet For My Valentine' now! 
Find out more about the producer Carl Bown (Producer, Mixer, and Studio Owner) and his body of work at https://treehouse-studio.co.uk/.
Check out all the category WINNERS of HMA22 here.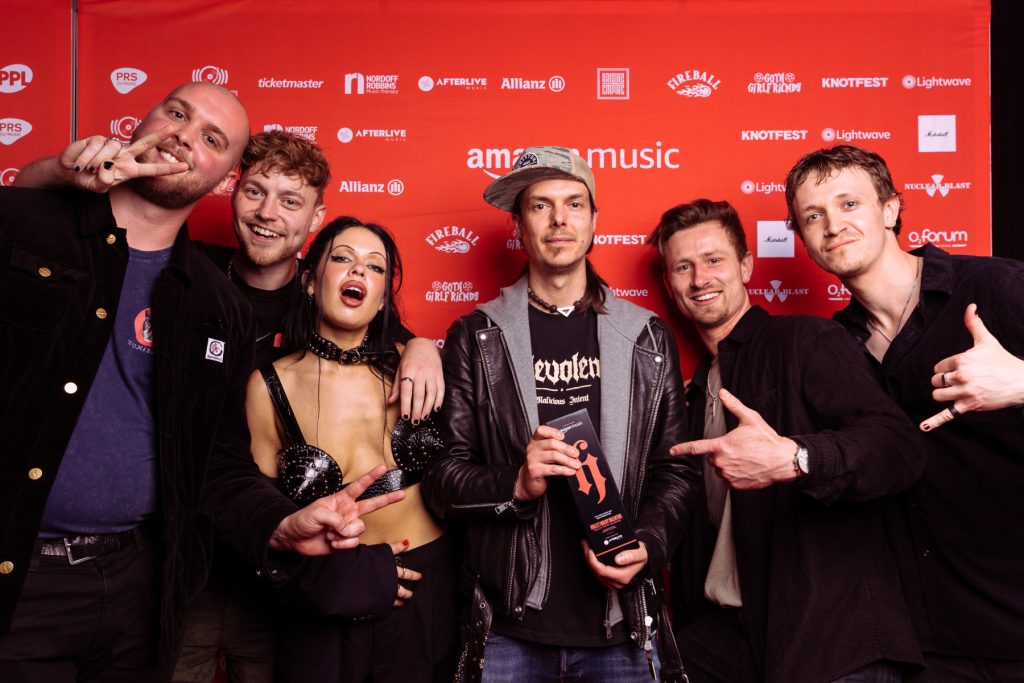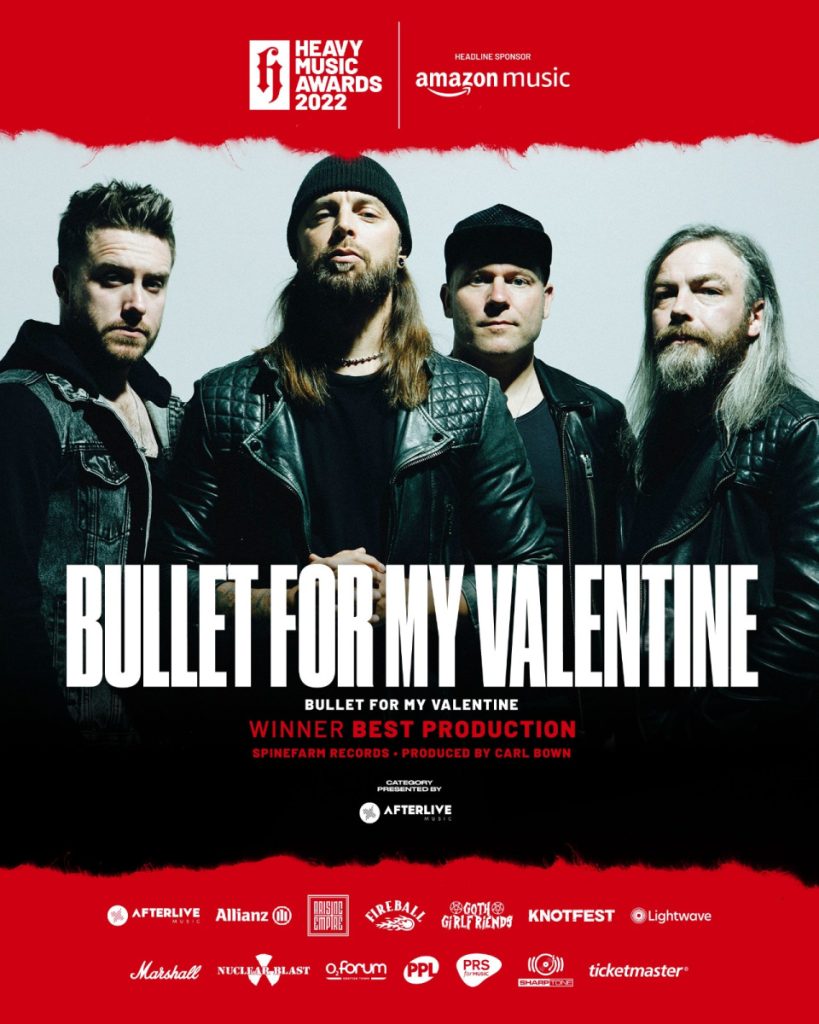 Cover Photo by Dev Place | Winners & Red Carpet Photo by Dani Willgress  Dani Willgress
Heavy Music Awards Artwork: Heavy Group Ltd.