We are excited to announce 'Acoustic Shadows' Live at AfterLive Music has now been released as a digital live album.
In addition to this the full concert of this rare intimate solo performance is also available to stream and re-watch exclusively via Ross's website.
Both digital album and concert video feature acoustic renditions of tracks from his debut solo album 'A Shadow Of My Future Self' and includes two exclusive performances with special guests from the other projects he is known for. This is Ross as you've never seen or heard him before. Originally premiered Friday 23rd July 2021.
VIDEO ON DEMAND – 2021 'Acoustic Shadows' global livestream from AfterLive Music. (Run Time: 61 mins) is a one time video-on-demand purchase with unlimited 24/7 online access exclusively on WWW.RJSOLO.COM
STREAM & DOWNLOAD on digital streaming platforms and Acoustic Shadows Merch – Hoodie & T-shirt designs are available from the Ross Jennings Omerch store.
You can watch the 'Acoustic Shadows' trailer & 'Words We Can't Unsay' Full Track Live at AfterLive Music here.
____________________________________________________________
MORE ABOUT THE  'Acoustic Shadows' – Global Livestream…
At the end of 2020, between Covid-19 lockdowns, HAKEN's vocalist Ross Jennings reached out to Adam Bonner from AfterLive Music to film a live promo video for the track 'Third Degree', taken from his recently completed debut solo album. The idea snowballed, and we developed the concept  and worked with Ross to film an entire set of music.
Ross adds about the event, "We're in lockdown and I can't meet up with my bands to perform, so I've decided to make a bold move, dust off that guitar and face a solo live gig head on, even if it is just to cameras! I haven't performed solo like this since my days playing open mic nights in the local pub, but I know for sure this is going to be a wildly unique experience" 
We knew an online concert would be the best way for Ross to reach and give his global fanbase the opportunity to see him performing. Ross came to us with a setlist of his favourite pieces from his album which he handpicked and rearranged for this exclusive acoustic performance, previewing his new music and a couple of chosen tracks from the other projects he is known for with his special guest appearances.
The first guest appearance was from Richard Henshall, lead guitarist of Haken accompanying Ross on guitar for a rare never played before acoustic version of 'Canary Yellow' from Haken's latest album 'Virus'.
The second special guest was the talented multi-instrumentalist and songwriter Harrisson White of Novena. Harrison and Ross performed a version of 'Sail away' with Ross on guitar and Harrison on keys. From Novena's latest album 'Eleventh Hour'.
Upon wrapping up our work on 'Acoustic Shadows' we asked Ross about his experience with working with the AfterLive Music team;
"The AfterLive Music team pulled out all the stops creatively and went above and beyond the call of duty to meet my requirements, producing one of the most impressive productions and online campaigns I've ever been involved with, all with a clear passion for what they do." – Read Ross's full testimonial here.
We wish Ross every success with the release of  'Acoustic Shadows' and his full production debut solo album 'A Shadow Of My Future Self'. We have some other projects in the works with Haken and the band members so watch this space for more to come!
________________________________________________________
REVIEW: SONICPERSPECTIVES STREAM EVENT REVIEW…
"After enjoying a successful career spanning more than ten years with modern progressive metal titans Haken, and being part of the up-and-coming band Novena, vocalist Ross Jennings continues to advance steadily in pursuit of growing as an artist. This time, the British singer surprises us by venturing to release his debut solo album "A Shadow Of My Future Self", which promises to display a different facet from the one already known.
To promote the immense release, the iconic vocalist carried out a bold move consisting of the streaming of an acoustic performance appropriately titled "Acoustic Shadows". Through such an event, the audience heard exclusive acoustic previews of most of the upcoming album's tracks and special redemptions of songs from the bands he is part of, and got to see Ross Jennings in a rare, intimate, and touching new way." – words by Brian Masso for SONICPERSPECTIVES .
Full Review: https://www.sonicperspectives.com/concert-reviews/ross-jennings-july-2021/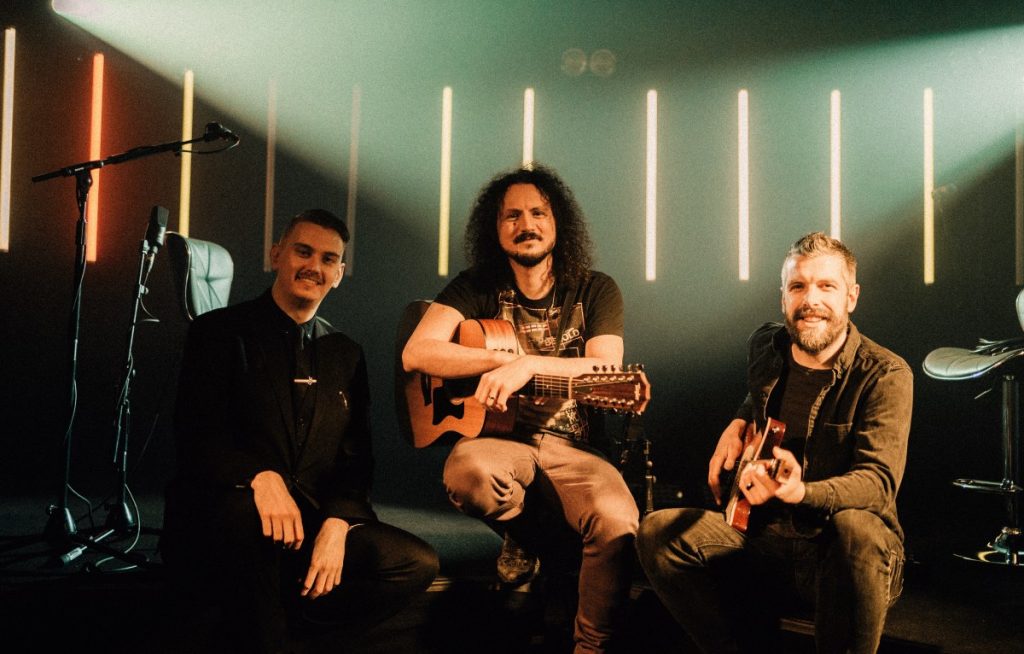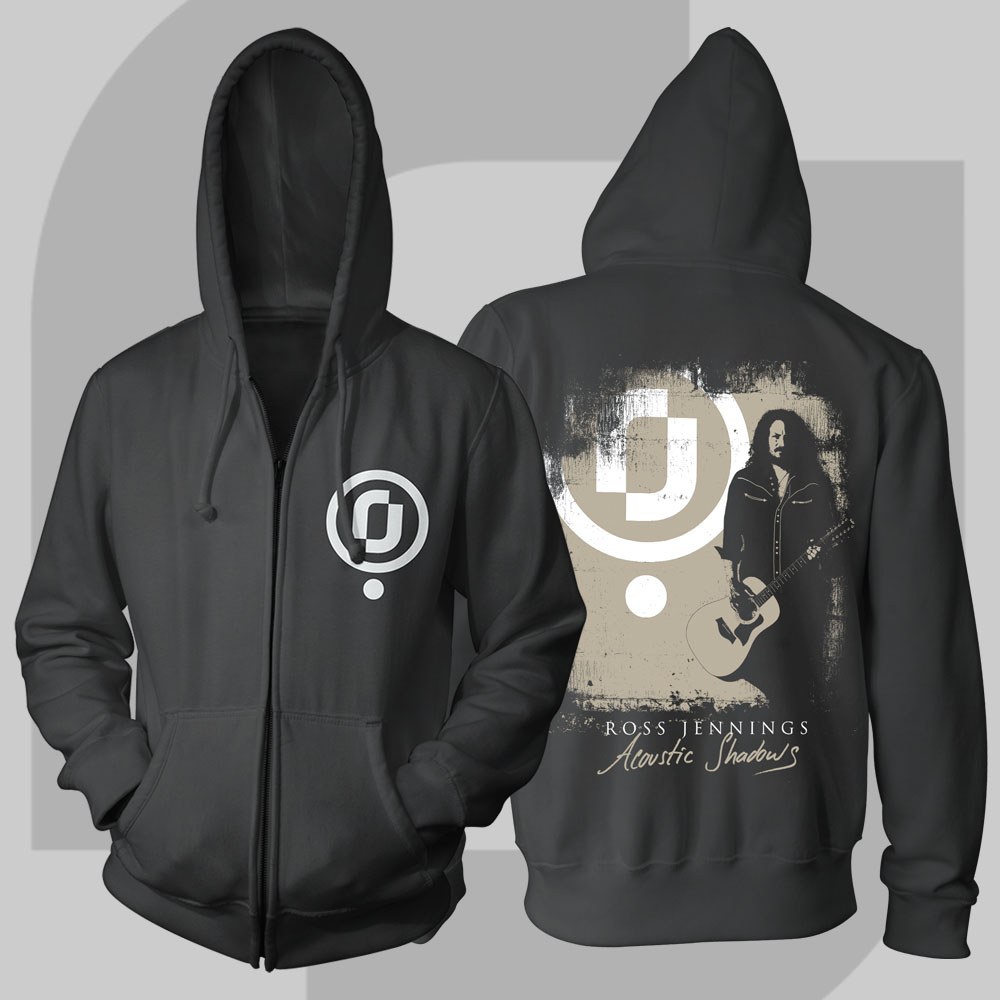 L to R: Harrison White (Novena), Ross Jennings and Richard Henshall (Haken)
RJSOLO Music updates, tour dates, RJ OMerch store and more can be found at WWW.RJSOLO.COM 
Photography: Tom Russell 
Merchandise image courtesy of Omerch Ltd.
Acoustic Shadows Poster: BLACKLAKE