"After enjoying a successful career spanning more than ten years with modern progressive metal titans Haken, and being part of the up-and-coming band Novena, vocalist Ross Jennings continues to advance steadily in pursuit of growing as an artist. This time, the British singer surprises us by venturing to release his debut solo album "A Shadow Of My Future Self", which promises to display a different facet from the one already known. 
To promote the immense release, the iconic vocalist carried out a bold move consisting of the streaming of an acoustic performance appropriately titled "Acoustic Shadows". Through such an event, the audience heard exclusive acoustic previews of most of the upcoming album's tracks and special redemptions of songs from the bands he is part of, and got to see Ross Jennings in a rare, intimate, and touching new way." – words by Brian Masso for SONICPERSPECTIVES
Read the full review here.
ROSS JENNINGS – 'Acoustic Shadows' Global Livestream: Premiered Friday 23rd July, 8pm BST on live music platform Munin.Live. 
*For all your RJSOLO Music updates, tour dates, RJ OMerch store and more visit  www.rjsolo.com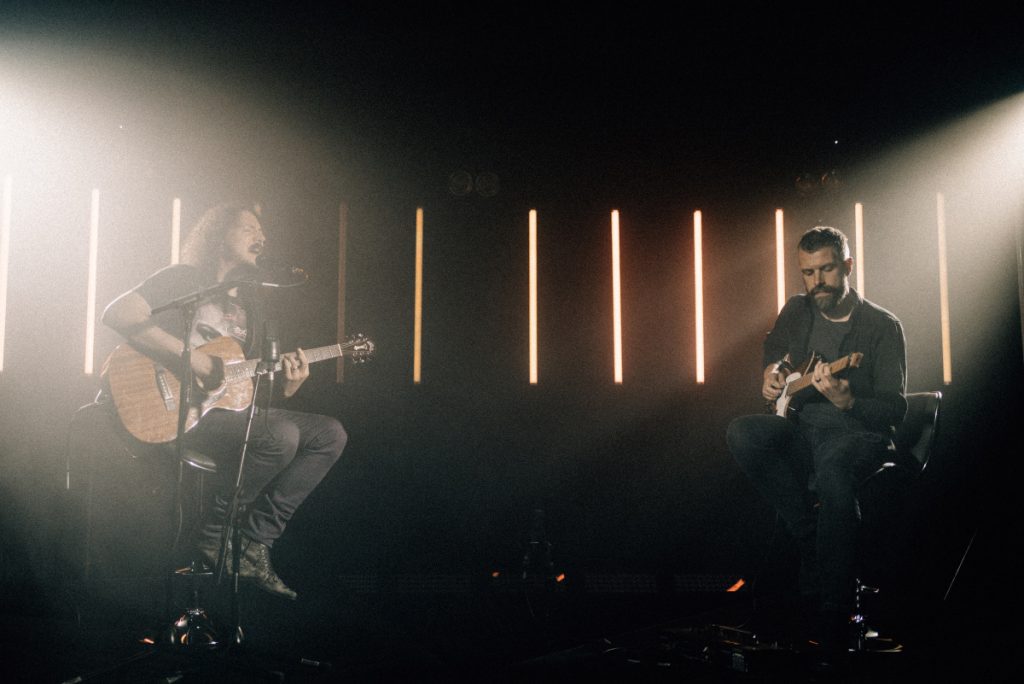 Photography: Tom Russell
Left to Right: Ross Jennings and Richard Henshall of Haken