This is AfterLive Music's first feature article in TPi Magazine, the industry's most authoritative monthly business-to-business publication dedicated to the design and technology of live events, from concert, gig and festival productions, to theatre shows and temporary events. Thanks to editor Stuart Hume for attending the awards and writing this feature on our hybrid event. We are so proud of this year's HMA21 achievement working alongside Lightwave Productions and Moshhh to produce and realise the vision and ambitions of HMA founders and organisers Dave Bradley and Andy Pritchard. We are looking forward to working on HMA22.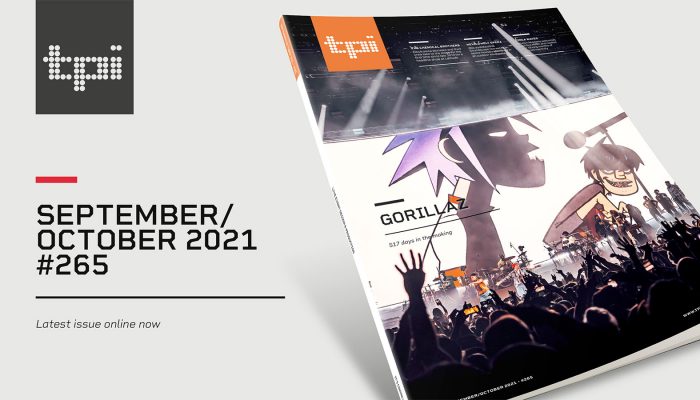 Heavy Music Awards 2021 Goes Hybrid – Organisers stage a hybrid show for in-person and Twitch crowds.

Stuart Hume – 17 September 2021
Following last year's successful online rendition, The Heavy Music Awards puts together a hybrid show at the O2 Forum Kentish Town, welcoming an in-person crowd and an avid audience on Twitch.
Starting in 2017, the Heavy Music Awards was founded on the principle of recognising musicians, producers, and creatives working across the entire heavy music landscape. During the event's fourth year in 2020, due to the state of the world, the awards opted to move the show to a completely online format, with live performances being captured at Subfrantic Studios, overseen by the team at AfterLive Music. With this greater attention on the online version, the Heavy Music Awards (HMAs) saw a sizeable uptick of interest from the global alternative community, with a record-breaking number of votes being cast and 177,000 tuning in to watch live.
Read the full 7 page feature here: https://www.tpimagazine.com/heavy-music-awards-2021-goes-hybrid/
Blog cover photo: Matt Higgs